Fari Studios by
Patina Maldives
Overlooking native tropical greenery and turquoise lagoon, the soulful resonance of natural textures inspires our studios' design. Proximity to the island's social hub, Fari Marina Village, gives these studios a dual essence. They are both sanctuary and at the centre of it all.
Freedom of expression
A sanctuary designed honoring nature. A hub. An art gallery. A social marketplace.
Here, socially and environmentally conscious travellers connect through a depth of beauty, creativity and discovery. The evolving spirit of human nature is given stimulus to sustain its momentum in the form of newness, stillness or vital togetherness.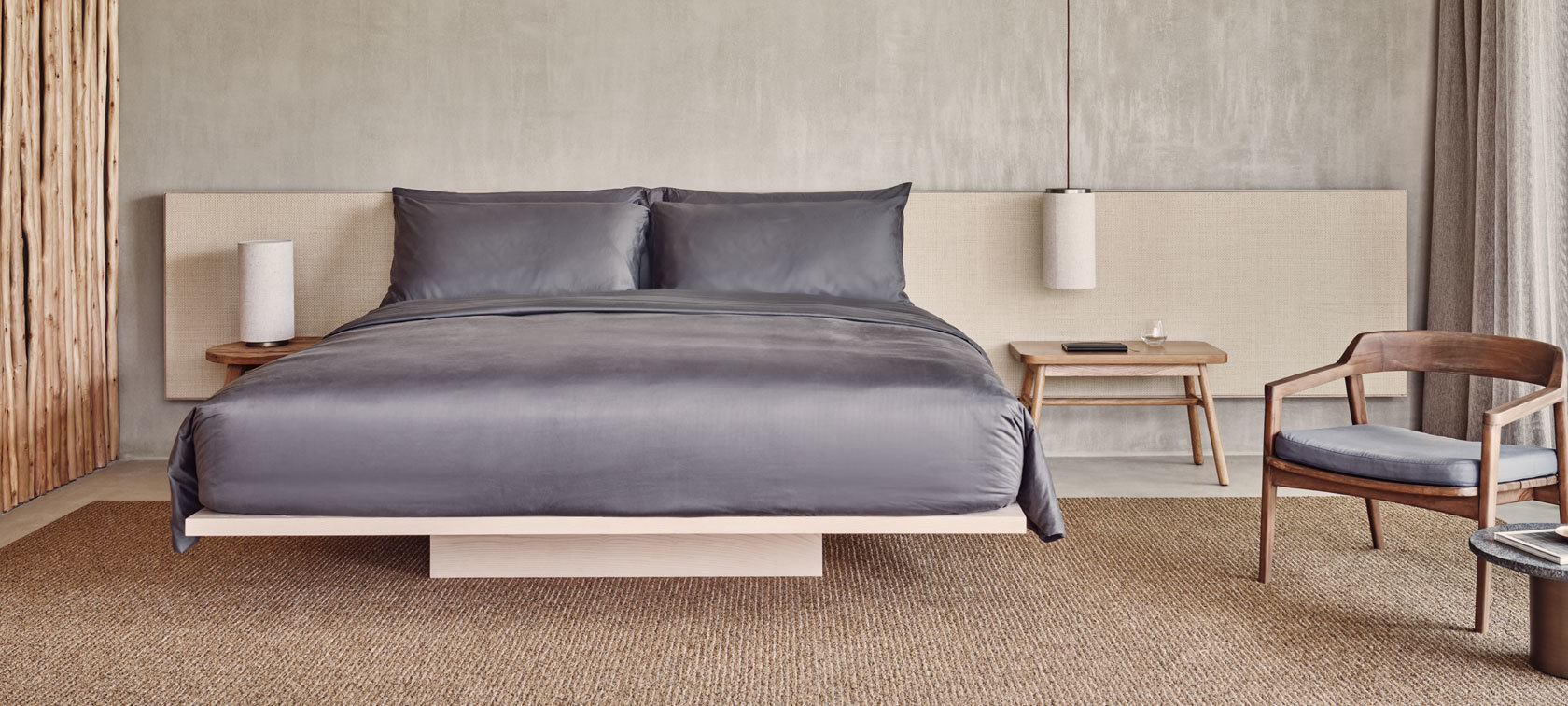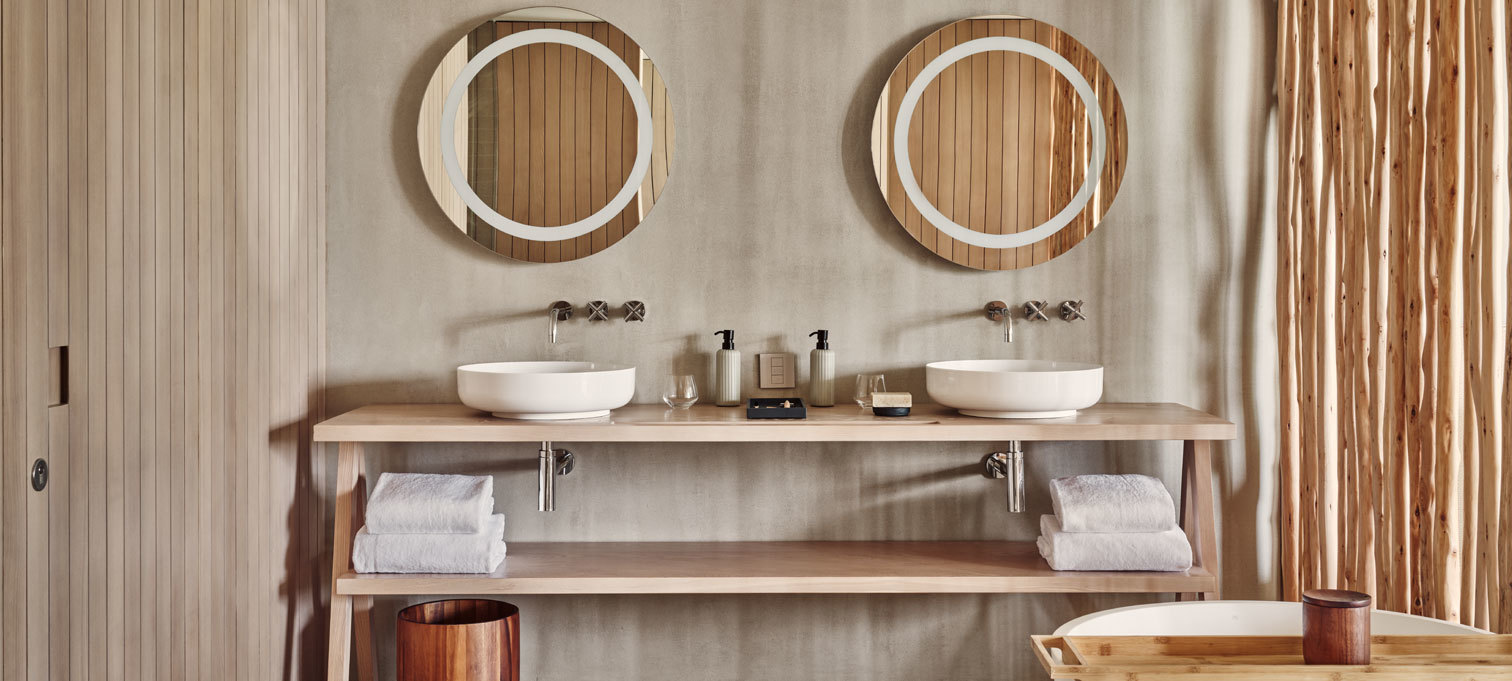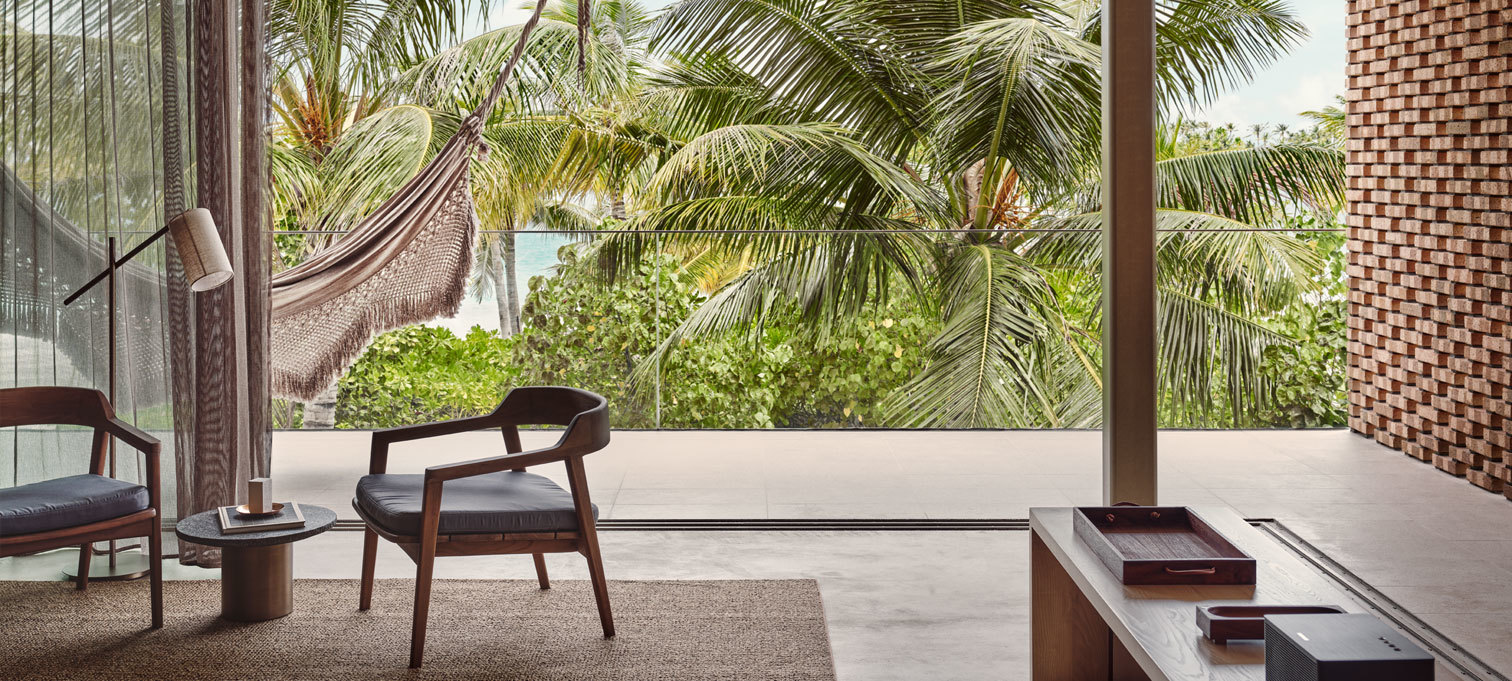 Welcome fruit platter and a bottle of Prosecco or a non-alcoholic option on arrival
Privileged access to the Patina Maldives, Fari Islands Lifestyle App with complimentary music and smart booking options for services at the resort
Complimentary use of bikes, snorkeling kits, stand-up paddle boards and kayaks
Complimentary access to The Fari Beach Club
Complimentary access to Footprints for children 4 to 11 years old
24-hour access to gym
Nordaq filtered water delivered to your villa daily
Scheduled return dhoni transfers within Fari Islands
Playlists and smart booking options for resort services with our Patina Maldives, Fari Islands Lifestyle App
Wi-Fi throughout the resort
The
Details
Occupancy
Sleeps two adults
Bed
King bed + crib available on request
View
Fari Marina Village or garden views
Check-in
3.00pm
Check-out
12.00pm
Floorplan
60 sqm (646 sqft)
View floorplan
Floor-to-ceiling windows with blackout blinds
Private balcony
Rain shower
Refreshment centre
Dining area
Smart TV
Tablet
PlayStation, Xbox and Nintendo on request
WiFi
Sustainable amenities by Haeckels
Oversized bathtub
In-room safe
FARI MARINA VILLAGE
At Fari Marina Village, socially and environmentally conscious travellers connect through a journey of beauty, creativity and discovery. The beating heart of the Fari Islands, guests can gather to share the experience of restaurants and bars, art immersions by renowned international names, the freedom of music, and boutique shopping featuring curated artisanal finds. Here, impulse is devoted to the sensation of fun.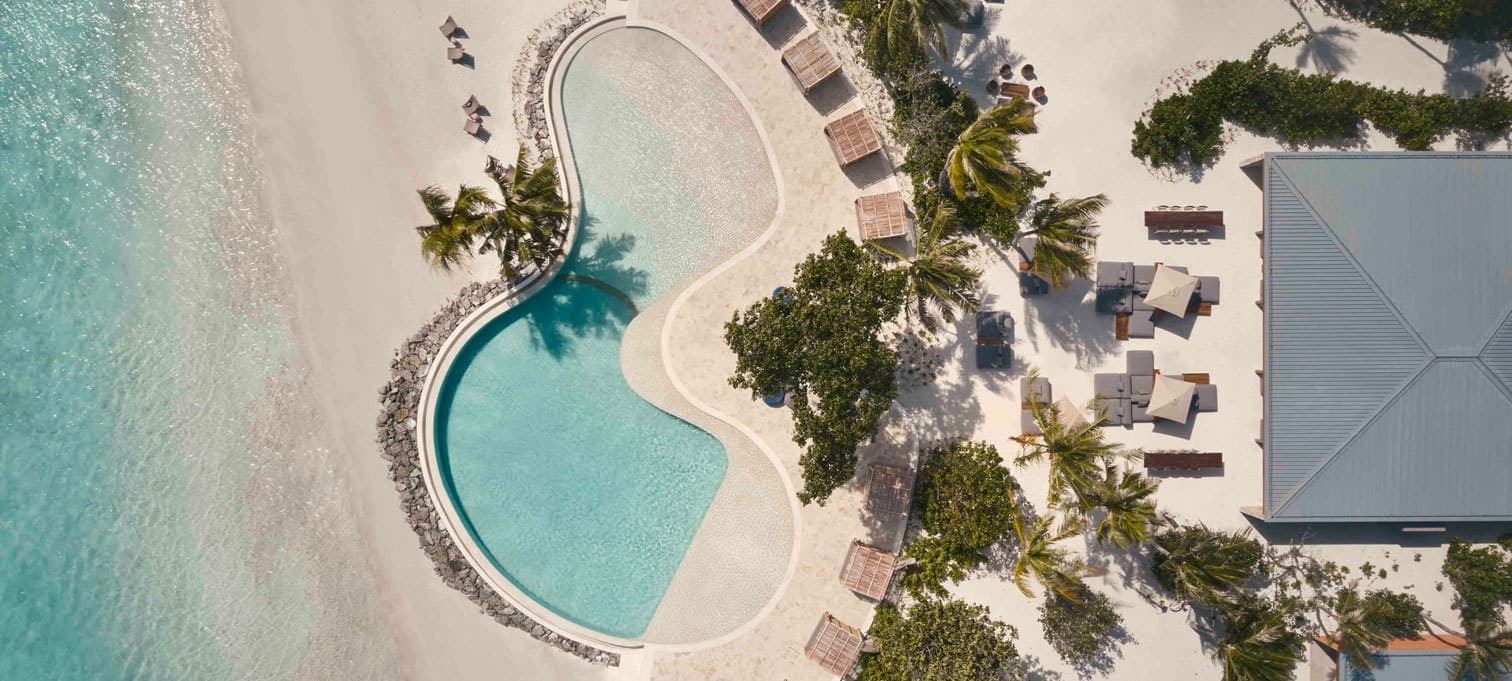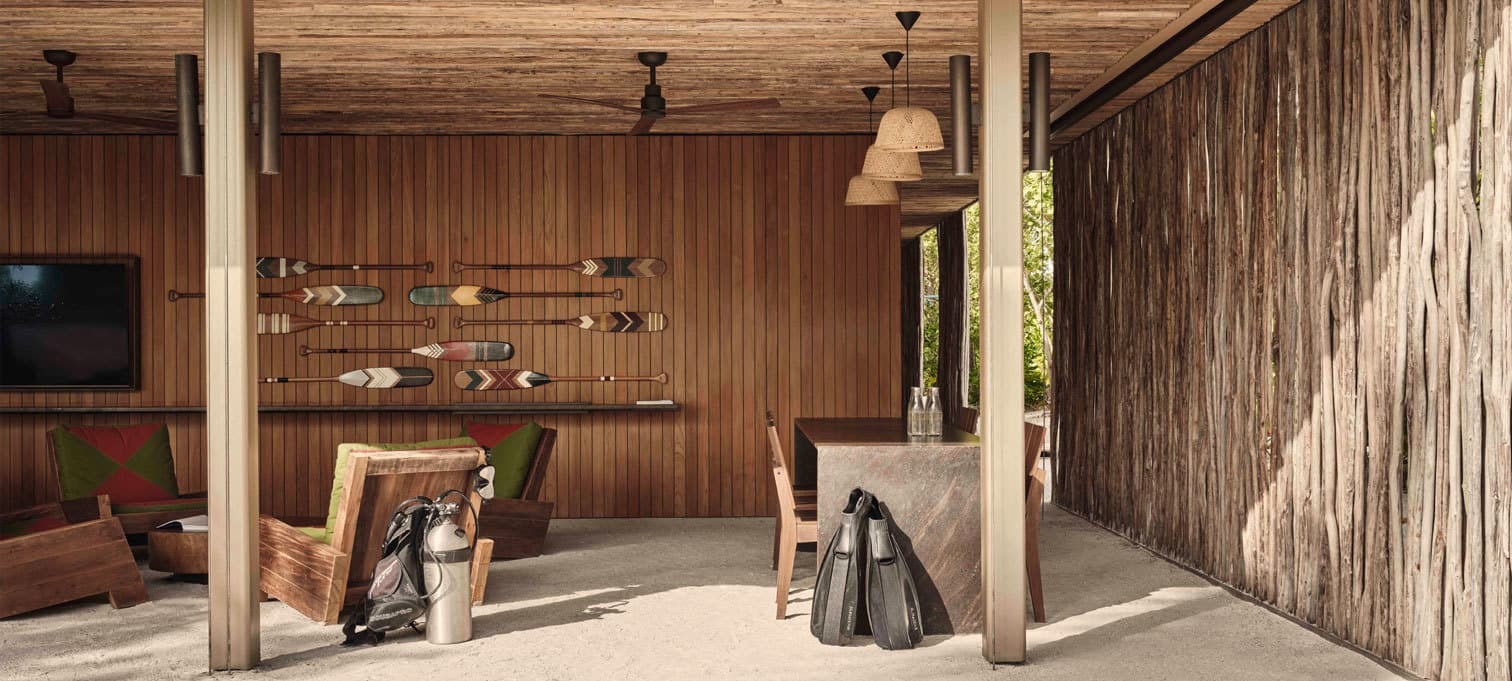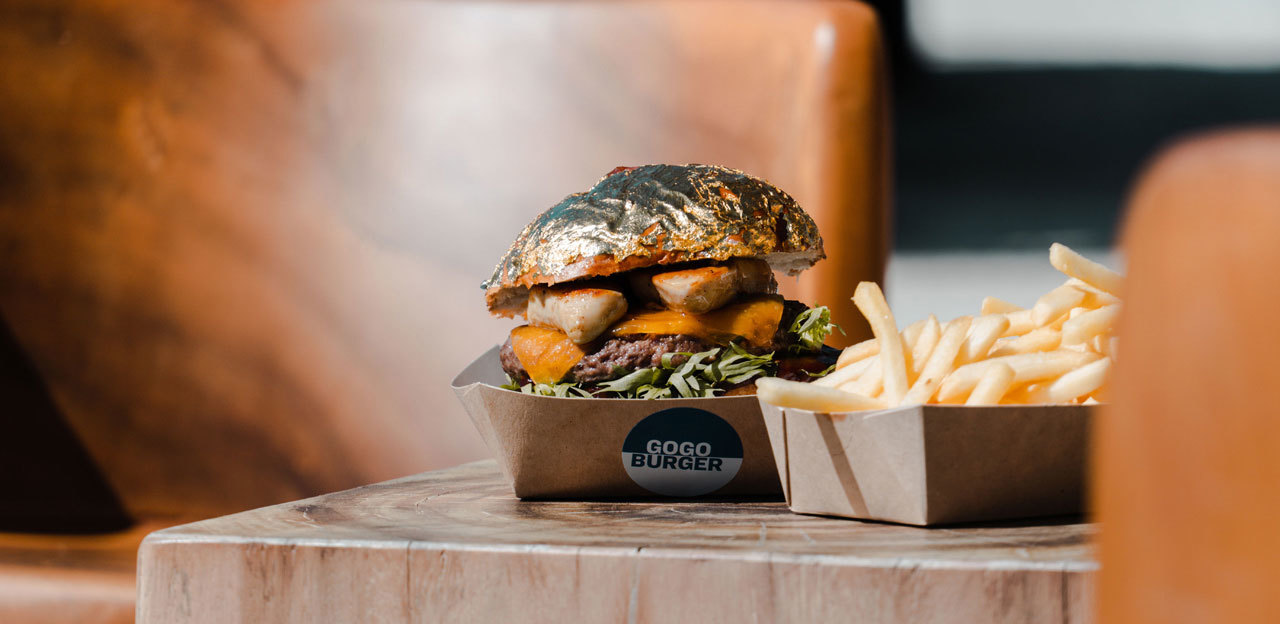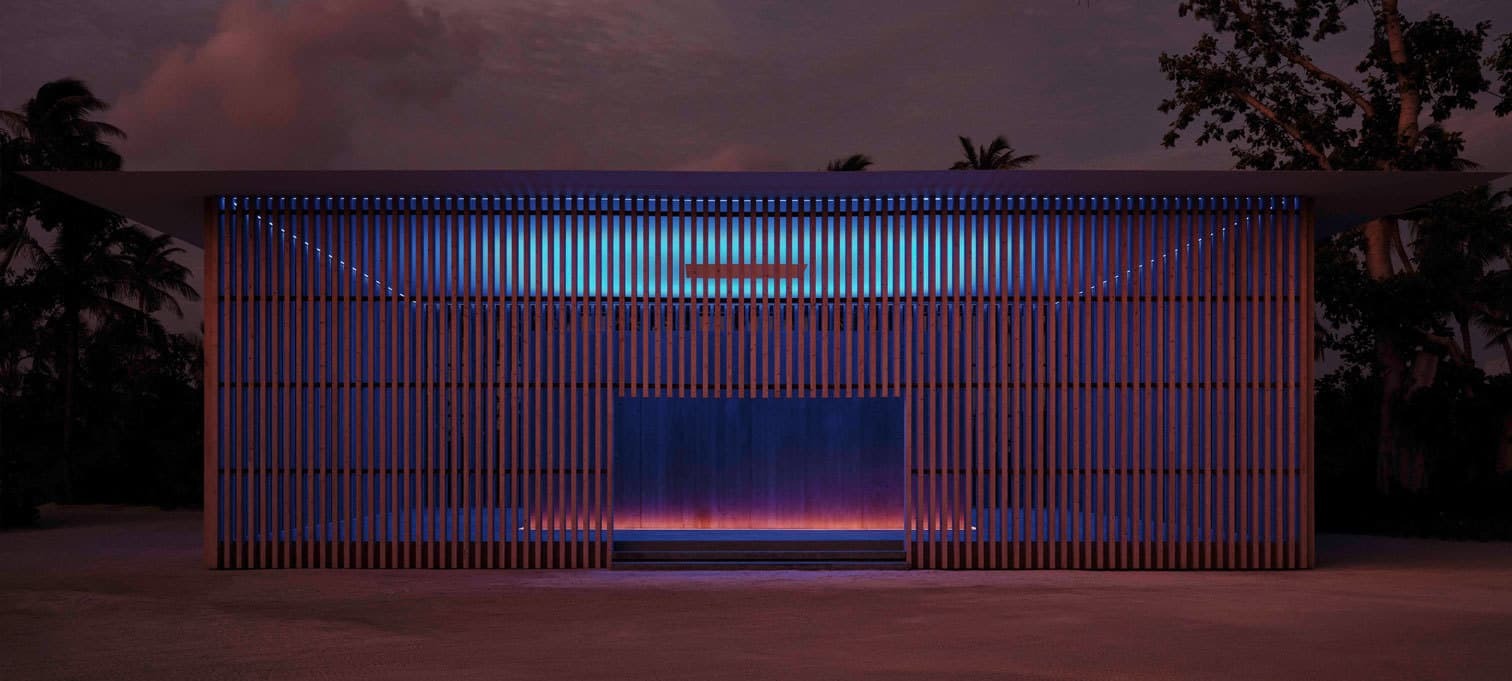 Fari Beach Club
Marine Dive Centre
Go Go Burger
The Rake & Mrs Rake
Amarta
Spinning a thread of artistry to draw serendipitous connections, Fari Beach Club is an audacious redefinition of beachfront entertainment paired with a daring dining experience that equally subverts and delights
Managed by Dive Butler, a wide selection of water-based activities including dive excursions, an incredible Marine Biology programme, adrenaline-fueled water sports, private boat charters enables you to enjoy the endless shades of blue surrounding Patina.
Innovation and freshness all packed into satisfying handfuls of indulgence. Our essential beach pitstop – because everyone needs a burger eventually.
Decorated as island-chic homes, our two brick-and-mortar shops are replete with items from designers who typify authentic artisanship, whilst placing special emphasis on ethical and sustainable practices.
The specifically proportioned chamber with an aperture in the ceiling open to the sky is a manifestation of James Turrell's lifelong devotion towards exploring space and the light that inhibits it. It invites guests to contemplate their own perception of form as they immerse themselves in the sensual abundance of light, colour and openness in Turrell's sky-scape.
Frequently
Asked Questions
How big are the Fari Studios?
Fari Studios are 60 square meters in size.
How many people can be accommodated in a Fari Studio?
We can accommodate a maximum of 2 Adults in a Fari Studio.
Can you place a baby cot or a roll-away bed in a Fari Studio?
We can place a baby cot in a Fari Studio if required depending on the availability of baby cots. As the maximum occupancy is 2 Adults, we are unable to place roll-away beds in a Fari Studio. However, if separate bedding is required, we can offer Twin Bedded Fari Studios.
Does the Fari Studios come with a private pool?
The Fari Studios does not offer private pool facilities. However, they are located a few steps away from the lagoon.
Where are the Fari Studios located?
The Fari Studios are located within close proximity to the Fari Marina Village, the communal social hub of the island.
Do Essentialist services apply to the Fari Studios?
The Fari Studios does not offer Essentialist service.
How far are the Fari Studios from the beach?
The Fari Studios are located on the beach and a few steps away from the lagoon.
Explore island
life
Contact our reservations team to fully appreciate all that the Fari Studios have to offer.
Please email reservations.maldives@patinahotels.com for exclusive rates and experiences.
Patina Maldives, Fari Islands
Fari Islands
North Malé Atoll, 20026
The Republic of Maldives
Enquiries
Email